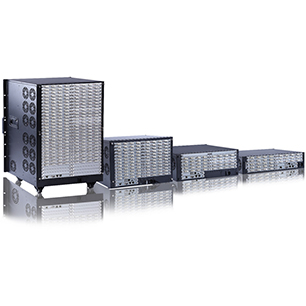 Multiviewer Video Wall Processor
Feature: 1.Pure hardware structure, no internal operating system, no system crash, virus infestation, compatibility and other problems, allowing frequent switch on and off, quick starting up (no more than 5s).2.Output support DVI, HDMI, 3G-SDI, VGA and other signals;3.Meet kinds of signal format input, support DVI/HDMI/VGA/SDI/AV signals, and support 4K signal;4.Support signal source group, it can control multiple video wall groups with different resolution. It is with function of windowing, overlay, stretching, scaling, PIP and roaming. 5.Support local monitoring. In the control room, it can real-time monitor video wall screen through local monitor; 6.The input card and output card support hot plug and plug, and allow the system to replace and upgrade the card in the case of continuous power.7.Support HD Point-to-point vector subtitle display;8.Support ultra hd static base map display;9.Support information publishing function10.Support video wall grouping mode, max support 4 groups split screens. .Each group of screens can independently set parameters such as resolution,row and column, and support independent storage and invocation of scenes.11.Support sync technology, screen sync switches seamlessly. .12.Support video signals fold lines, to make picture bright and smooth.Supports storage for scenarios. Network port and serial port rs-232 communication control, and control protocol is opened;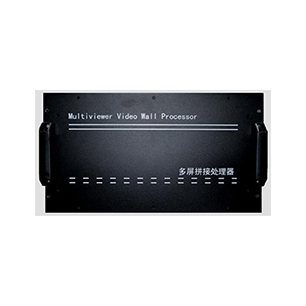 Multiviewer Video Wall Processor
Feature: Pure hardware structure, no internal operating system, no system crash, virus infestation, compatibility and other problems, allowing frequent switch on and off, quick starting up (no more than 5s).Output support DVI, HDMI, 3G-SDI, VGA and other signals;Meet kinds of signal format input, support DVI/HDMI/VGA/SDI/AV signals, and support 4K signal;Support signal source group, it can control multiple video wall groups with different resolution. It is with function of windowing, overlay, stretching, scaling, PIP and roaming. Support local monitoring. In the control room, it can real-time monitor video wall screen through local monitor; The input card and output card support hot plug and plug, and allow the system to replace and upgrade the card in the case of continuous power.Support signal preview. Input images can be pre-paged on the interface software, and checked in the preview area in real time and make sure it is normal before opening the window accordingly; 8ch signals can be previewed simultaneously;Support software redisplay. Video wall effect can be viewed on software interface, instead of the traditional virtual window;Support video wall grouping mode, max support 4 groups split screens. .Each group of screens can independently set parameters such as resolution,row and column, and support independent storage and invocation of scenes.Support sync technology, screen sync switches seamlessly. .Support video signals fold lines, to make picture bright and smooth.Supports storage for scenarios. Network port and serial port rs-232 communication control, and control protocol is opened; Redundant power supply design, which is safe and reliable. 2 power supply can work simultaneously or separately. One power failure will not affect the normal use of another power supply.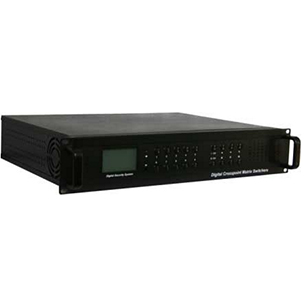 HDMI Matrix Switcher
Brief Introduction:HDMI matrix switcher can switch multiple HDMI signals from input channels to any output channel, and output channels are independent from each other. Or switching single or multiple video input signals to corresponding output channels, 1 ch input can correspond to multiple outputs. Modular card design, which is convenient for different requirement. HDMI matrix switcher is mainly used in broadcast/TV projects, multimedia meeting room, video wall display, control room, etc. Feature:Supports a variety of resolutions: 480P,576I,720P,1080P, 1080i, etc.Adopts modular design, with each module 2 or 4, choosing different cases according to user requirements;With the function of cross-switching between input signal and output signal;with program switching, synchronous switching, group switching, timing switching, panoramic switching, scene switching and other switching modes.Supports multiple control modes such as panel buttons, wireless remote control, RS485, RS232 and Ethernet.Through RS485, TCP/IP, it can work with security control platform, alarm host, CCTV camera, etc.With power loss memory function, power failure site protection function, video loss alarm, ESD electrostatic protection;Adopts metal standard industrial cabinet, which can be installed in cabinet and bench.